It's heart-breaking to love someone who is stubbornly rejecting the truth about Jesus. It's hard to watch them suffer the worldly effects of not turning to him to let him be their Savior. You want to bring your loved ones to Christ. You know how important faith in Christ is for their life now, and — the biggest heart-wrencher — you fear that they won't spend eternity with you in heaven.
You can download the transcript from our Media Center >>
Excerpt: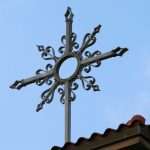 We are called and commissioned by Christ to evangelize. We know that, but how can we do this successfully for the ones that we care about most? Isn't it the ones who are closest to us who are the hardest ones to evangelize? We have other people that we run into in the workplace or at church or in our friendships who we've actually been able to help grow closer to Christ. We share our faith with them and they are changed for it. They are grateful to hear how they can become closer to Christ as well. But those that are closest to us are often the ones who are the hardest to evangelize.
Each person is different. I cannot tell you what will work for your loved ones. But I can tell you what won't work. What won't work is trying to convince them with words.
Words become debate. Debate never wins souls for Christ. Debate never awakens the faith of anybody. Debate never increases a weak faith into a strong faith. Debate never brings repentance. Telling somebody that they are thinking wrong, believing wrong, doing something wrong, does not motivate them to change.
We debate people, we do get into arguments, because we care. We care so much, we want them to believe. We are filled with wisdom and knowledge and truth that has been put into us, and we want to make a difference in them. We want to share our knowledge with them. We want to share with them the benefit of the truths that we've learned. And we care so much, we hammer them with it. We have so much we want to share, but you know what? Sometimes the best we can do with our words is to first – and this is a very important point – first listen.
---
Want more help?
Listen to How God brings our loved ones to Christ >>
If you have teen or adult children who have left the Church, see Prayers for Parents >>
For more help, see our WordBytes on Evangelization Ministries for Today's World >>
Or go to more episodes on Marriage & Family >>
---